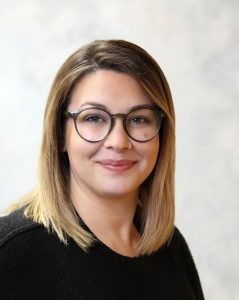 Kayleigh is one of the new young and enthusiastic faces that have been coming to us over the past several years. She has an affinity for all things fast and fun. If you have toys like snowmobiles, quads or motorcycles, then you need her help.
Part of the agency since 2019
Licensed Insurance Broker
Personal and Commercial Lines account manager
"My insurance career started out when I was 17 years old when I filled in for my mother as a receptionist at the local agency. I quickly fell in love with the idea of becoming a part of the community and helping people both personally and professionally. I enjoy being an advocate for people when it comes to Insurance, taking the time to understand their needs while finding the best match for them. Insurance to me is more than just finding the best coverage and rate; it is about becoming a part of other people's lives. We are usually one of the first phone calls when anything happens.  I reassure my clients that they can count on me to be there."