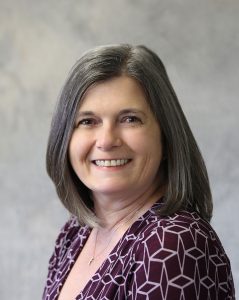 Kimberly joined us in 2019 and brought with her an entire new suite of experience and coverage expertise. She has rounded our client offerings and has brought tons of talent, energy and professionalism to the Fraleigh and Rakow brand. She loves football as much as many of us and I guess it is OK that she is a Packers fan.
Part of the agency since 2019
Licensed Life and Health Agent
Employee Benefits Account Executive
Single Payor Certified – NAHU
"When I tell people that I have been in the health insurance business for 25 years they all seem to ask why. My 'why' is simple. I love helping people get the services they require at the most stressful and critical times of their lives. I enjoy knowing that I can help them navigate their health insurance so that they are getting the care that they need, when they need it."